How to Clean Bullet-Resistant Glazing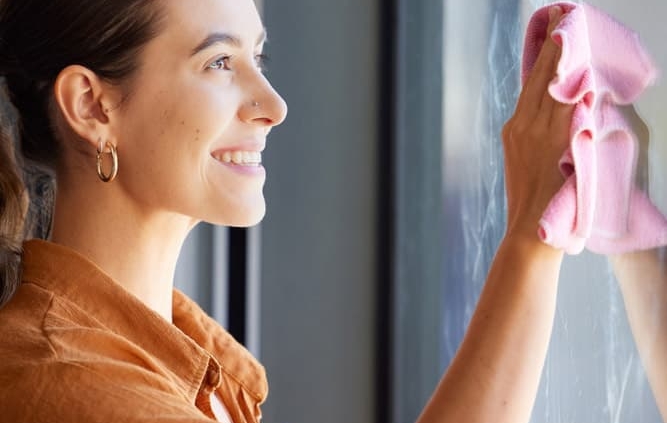 One of the best things about bullet-resistant glazing is that it offers effective protection from threats that is unnoticeable. When properly cared for, these windows can appear virtually indistinguishable from traditional glass windows and doors. This is true even though this type of glass isn't really glass at all, but often a type of polycarbonate or acrylic. These materials are what give this kind of glazing its strength, but also change the rules when it comes to maintenance and upkeep.
Using the same techniques and tools for regular glass can compromise the appearance and efficacy of your ballistic glazing. For example, even popular household glass cleaners can damage it by starting a process called crazing. This results in the appearance of scratches on the surface, usually around the edges. Over time, this can make your windows look damaged or weathered. What's worse, the damage is permanent, requiring you to completely replace the glazing to restore the original appearance. Knowing how to clean bullet proof glass properly ensures that you will get the most out of your investment and keep it looking and performing like new. What follows is a series of tips to make sure you follow the right procedures.
Tips to Clean Bullet-Resistant Glazing
Avoid cleaning under direct sunlight or during periods of excessive heat.
Flush the surface with clean water first to remove any loose dirt or debris.
Apply a solution of water and mild dish detergent evenly to the surface with a soft, clean cloth or sponge.
Never use paper towels.
Keep the cloth free from sand and other foreign particles that may become trapped in the fibers.
Do not use abrasives, commercial glass cleaners, alcohol, lacquer thinners, alkaline cleaners or petroleum-based solvents such as acetone.
Never use metal cleaning instruments such as scrapers, squeegees, razor blades or putty knives.
Use clean water to flush the window after cleaning, drying the surface, gaskets and framing with a soft cotton or flannel cloth to prevent staining or deterioration.
Any scratches found on the surface of polycarbonate or acrylic glazing can be buffed out by hand polishing with a soft cloth wiped parallel to the scratch.
A high-quality commercial wax also may be useful for filling in scratches by applying a thin coat and rubbing gently with a dry, soft cloth.
Trust U.S. Bullet Proofing for All Your Needs
U.S. Bullet Proofing is the recognized leader when it comes to bullet-resistant types of glazing for windows and doors. Our products are designed, engineered and manufactured to exacting quality standards, making them the preferred choice for banks, embassies, schools and other high-risk properties around the world. Our expertise and engineering know-how means we have the knowledge to ensure you receive the maximum benefit from these systems wherever they are installed. If you would like to learn more about everything we have to offer or have other questions regarding the bullet-resistant glass in your property, reach out and speak with one of our knowledgeable representatives. Contact us today to find out what we can do for you.
https://www.usbulletproofing.com/wp-content/uploads/2253207113.jpg
667
667
Straight North
/wp-content/uploads/USBP_Primary-300x109.png
Straight North
2023-04-25 13:58:51
2023-05-04 12:11:24
How to Clean Bullet-Resistant Glazing